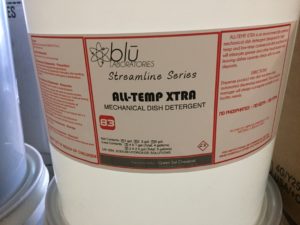 All-Temp Xtra Mechanical Dish Detergent – 5 gallon
5-gallon bucket. Find out about our full line of high performing dish machines paired with simple leasing programs.
Blu Laboratories, a division of Green Sol Chemical, manufactures highly powered, highly concentrated warewashing products which are also environmentally friendly. Though our products have very little environmental impact, their performance exceeds that of our competitors' traditional chemicals.